Site Group
Site Group's Latest Posts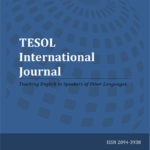 Welcome to the TESOL International Journal Volume 16 Issue 6.2 2021. We present 7 articles for your ongoing research in this area of Second Language Acquisition.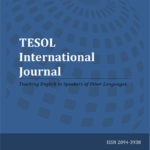 Welcome to the TESOL International Journal, Volume 16 Issue 6.1 2021. In this edition, we present papers from Saudi Arabia, the Kingdom of Bahrain and Indonesia. It is worth noting that less than 3% of papers submitted for publication in fact make it through the various screening processes. This also suggests there is a rising global demand by authors who research areas of SLA but find difficulty in reaching an outlet where their research can be reviewed.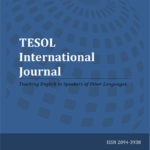 The TESOL International Journal's current issue includes a selection of research articles focusing on different socio-educational contexts bringing a relevant contribution to the field of teacher cognition that Borg (2003) defines as "the unobservable cognitive dimension of teaching", and its impact on the language classroom.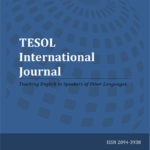 Welcome to the TESOL International Journal Volume 16 4.4. This edition has 16 papers with diverse second language acquisition researches from academics across the globe.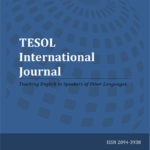 We welcome you to Volume 16 Issue 4.3 of the journal which is a collection of 14 research projects from diverse areas of English Language Pedagogy. The global pandemic affected almost all sectors of the society and some researchers took this as a challenge to propose new teaching methodologies and to produce more articles that focus on how the problem on COVID-19 changed the research playing field.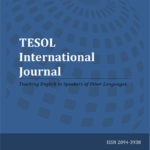 Welcome to the TESOL International Journal Volume 16 4.2. In this edition we present 7 papers from academics across the globe with their latest research into second language acquisition theories.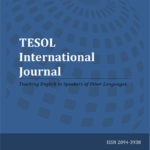 Welcome to edition 16.4.1 of the TESOL International Journal. The pandemic has, it seems, given global academics much valuable time to work from home and put their energies into research for we have seen a vast increase in the number of submissions. However, only a very small percent makes it through to publication as the competition to be published is indeed strong.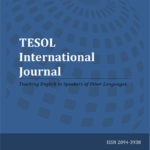 This issue reflects the interplay of EFL in various disciplines, effectively closing several gaps in available literature, which is also the reason it is special. Two, it includes research from literally across the globe, effectively covering both common as well as unique EFL issues, a fact that makes it particularly useful for our diverse readership.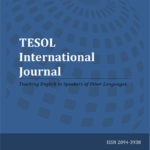 It is a matter of pride and privilege to present this edition (3.1) of volume 16 of TESOL International Journal. This actually comes at a time when the academic world is faced with serious challenges and uncertainties. It was around this time last year that humanity came face to face with the Coronavirus pandemic, a particularly difficult time for learners and teachers as they were forced to adopt a new educational mode: the virtual one.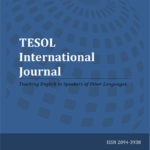 Welcome to the 2021 edition of TESOL International Journal.